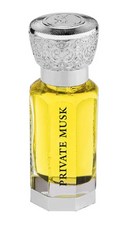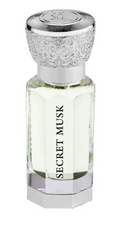 CUSTOM BRANDED GIFT SET WITH
OUD MAKNOON
Floral, Woody, Amber
EDP - 45ML
Fragrance Family :Floral, Woody, Amber
Top Note :Chamomile, Apricot, Amalfi Lemon
Middle Note :Frankincense (Luban), Orris
Base Note :Musk, Amber, Leather, Vanilla, Virginia Cedar
It's an intense floral, ambry oud fragrance with an element of spice that makes it, and you, memorable. It brings a new level of luxury to those who recognize the exceptional and seek to bask in its layers of precious golden oud. With a distinctive bouquet of Artemisia, chamomile, apricot and lemon, this herby citrus accord sets the tone for an epic fragrant journey. Wisps of gossamer incense surround the heart of the scent, adding depth to rare orris and providing the perfect platform for the base notes. Warm vanilla and musk embrace you as earthy leather and silken amber combine to give a resonant golden finish. Sublime oud takes a starring role, providing a long-lasting finale of distinction. Oud Maknoon is a unisex fragrance, suitable for cooler nights. Unravel hidden wonders.
SECRET MUSK
Floral, Musk
CPO - 12ML
Fragrance Family :

Floral, Musk

Top Note :

Peony, Geranium

Middle Note :

White Rose, Iris, White Musk, Raspberry

Base Note :

Cashmere Wood, Sandalwood, Powdery Musk
was carefully blended to capture moments that you will treasure. These are the priceless jewels that will live forever in your heart and in the deepest part of your soul. Secret Musk is created with the most precious blooms, as if you were walking on a sea of petals. On this magical night, your beauty is enhanced with white roses, iris and white musk. The delicate nuance of raspberry mirrors the blush on your cheek as you luxuriate in the scent of warm cashmere, smooth sandalwood and velvety musk. Secret Musk comes in a 12ml rollerball for easy application. It is a unisex fragrance and can be worn all year round. A passion told in scent.
IMPORTANT NOTE:  Any logo branding/ mock-up is used purely for illustrative purposes and is in no way a to be construed as an endorsement by said brand.
SWISS ARABIAN Custom Branded Gift Box/Set - 03